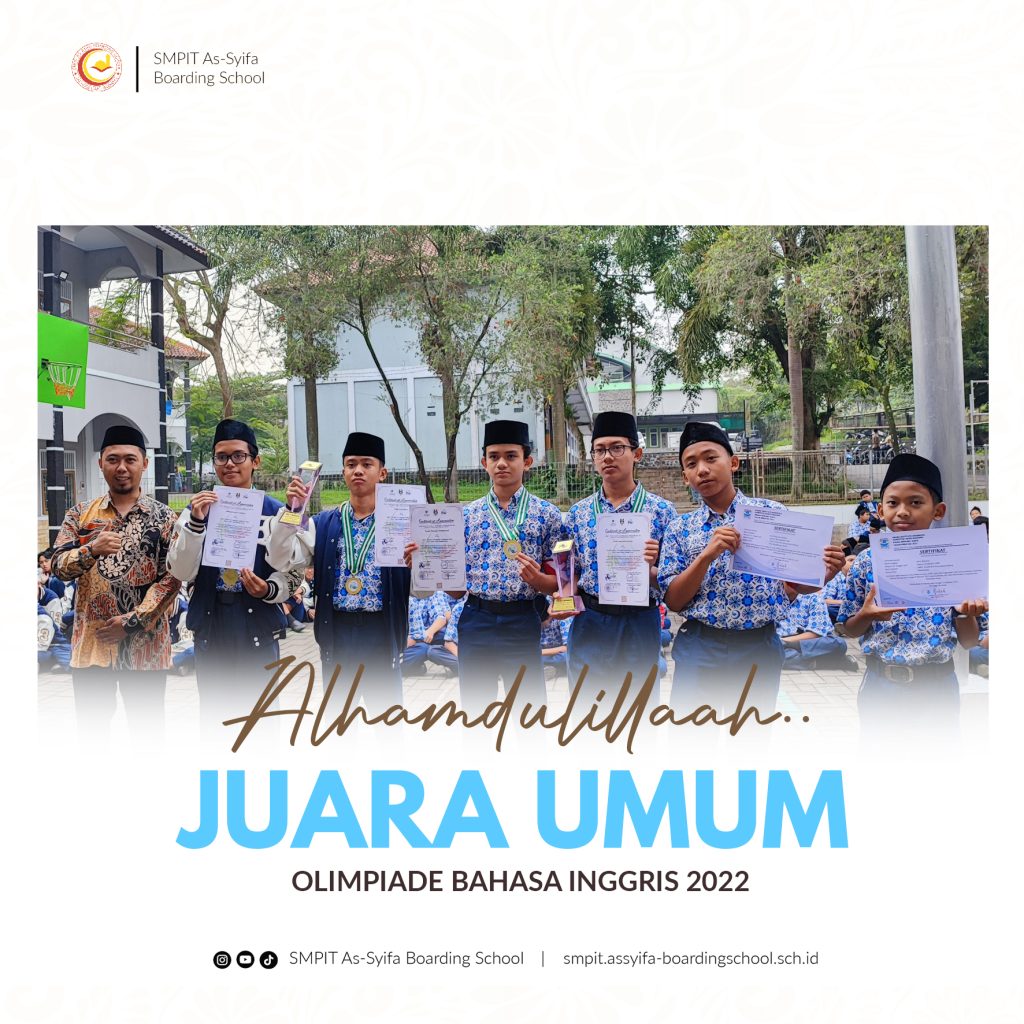 Alhamdulillah SMPIT As Syifa Boarding School becomes the General Winner of English Olympiad among Java Island (OBI VII) held by Pesantren Riyadlul Ulum Wadda'wah Tasikmalaya on 16th of October 2022.

Here are the lists of the winners:

1st Winner of Language Intelligent Quiz
Sultan Fathir Al-Hafidz
Daffa Ibnu Hafidz
Ikram Maulana Muhammad

2nd Winner of Language Intelligent Quiz
Aisha Abhigeetha Syifani
Yasmin Aisha Faiha
Devina Aretha

1st Winner of English Competence Competition
Haya Qonita Dzikrina

2nd Winner of English Competence Competition
Hilmi Luqmanul Karim

2nd Runner Up of English Competence Competition
Hana Prawisya Ardiarini

1st Speech
Tazkia Moneza Zuhra
As-Syifa Boarding School berhasil mempertahankan gelar juara umum pada ajang OBI VII, sebelumnya As-Syifa Boarding School juga berhasil menjadi juara umum. Ajang OBI sendiri bertujuan untuk mengembangkan kreativitas siswa-siswi SMP/MTs sederajat dalam berbahasa Inggris dengan baik. Diharapkan dengan raihan prestasi ini, murid As-Syifa Boarding School makin percaya diri dengan kemampuan bahasa yang mereka miliki.